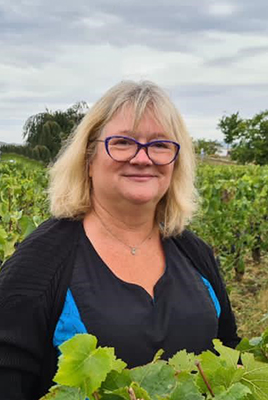 A Special History
Champagne Brigitte Beaufort was founded in 2008 by Brigitte Beaufort, with reference to the initials of her children's first names, Pierre-Herbert and Anne-Louise, and Brigitte's B.

Every year, Brigitte produces 5.000 to 6.000 bottles of confidential vintages. She develops her blends with a commitment to produce only vintages, with all the potential hazards this implies. The strong identity of her Pinots Noirs de Bouzy and the elegance of her Chardonnays give birth to 1-3 different vintages a year.

The vintages of Champagne Brigitte Beaufort are unique, complex, fresh and low in dosage to preserve their own quality. All this with a single goal: preserving the expression and singularities of every plot.


A Unique Terroir
The vines of Bouzy benefit from a chalky soil, ideal for the cultivation of vines, and an exceptional climate with south-facing slopes. For centuries, our village has been renowned for the remarkable quality of its Pinots Noirs: King of France Louis XIV already had local wines in his cellars in Versailles. Bouzy is one of the 17 villages classified Grand Cru of the AOC Champagne out of the 320 municipalities that make up the appellation and is emblematic of the Montagne de Reims.
In order to preserve our vineyard, Champagne Brigitte Beaufort adapted its cultivation practices with, among other things, the return of tillage, the grassing of our plots, the control of our yields, the strictest limitation of phytosanitary products and the complete exclusion of herbicides. Over the years, our soils have regained real biodiversity and our commitment has been rewarded since 2019 by 2 certifications: Viticulture Durable en Champagne (Sustainable Viticulture in Champagne) and Haute Valeur Environnementale (High Environmental Value).